12 Apr 2023
Fashion for Good Launches Project to Prototype Biodegradable Polyester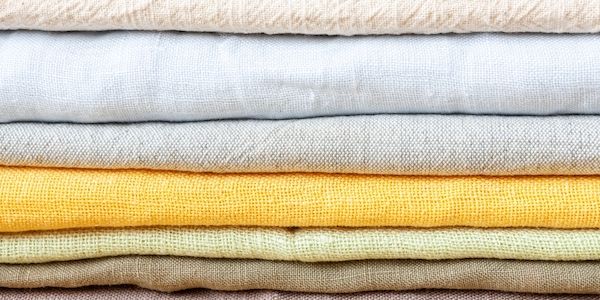 Fashion for Good has initiated a one-year cooperative effort, in which several key figures in the industry, such as Bestseller, Inditex, and Reformation, can experiment with a prototype of bio-based and biodegradable polyester in their garments. Kintra Fibers has received an ample boost to production of resins and yarns, thanks to an $8 million Series A fundraising round. H&M Group acted as the main sponsor, with help from BESTSELLER Invest FWD, Fashion for Good, New York Ventures, Tech Council Ventures, FAB Ventures, and a handful of angel investors within the fashion realm.
Testing of Kintra's yarn has yielded favorable results; demonstrating strength and longevity that matches that of regular polyester, while being incredibly smooth to the touch. This fabric has the remarkable ability to extend, and the examinations suggest that it could bounce back between 10-15%. Different varieties of fabric have been explored in trials, such as knitted items with air-jet and draw-texturing processes, technical outwear, and woven fabrics that look almost satiny.
According to Camilla Skjnning Jrgensen, BESTSELLER's Innovation Manager, the fashion business needs to revamp, seeing as traditional polyester can cause serious ecological issues and synthetic fibers are slated for continued growth.
BESTSELLER Invest FWD is delighted to contribute to Kintra's scale-up with its inventive response, which fits into the company's overall Invest FWD scheme that consistently investigates sustainable fibers for future possibilities.
Katrin Ley, the Managing Director of Fashion for Good, observed that luxury, sporty, and ready-to-wear segments can benefit greatly from Kintra's varied yarns and fabrics, as they possess similar qualities to standard polyester but in a much more eco-friendly format. Every member of the consortium has selected an appropriate application that caters to both the design of their products and their environmental objectives. The team at Kintra will be able to cater to several projects while prototyping only one.
The yarn is pleasingly supple with a captivating drape, thanks to the superior strength, softness, and stretch recovery that come from this particular blend. With conventional polyester usually requiring the inclusion of cotton and spandex for the same outcome, Kintra provides a clear advantage for the environment. The capacity for recycling is boosted by Kintra's singular-material system.
Kathleen Talbot, Chief Sustainability Officer and Vice President of Operations at Reformation, mentioned how delighted they are to be part of the first batch of brands to test Kintra's fabric with Fashion for Good. The company is working to be Climate Positive by 2025, and this reliance on synthetic elements has to be decreased, and developments such as this will make it easier to reach that goal. It is down to the industry to do its part in scaling technologies such as Kintra to ensure a sustainable future in fashion.
In comparison with the traditional production of polyester, Kintra Fibers has analyzed the environmental consequences of its materials and processes. It was discovered that their resins have the potential to cause a 95% decrease in greenhouse gas emissions, a 30% cut in water usage, and a 20% drop in energy consumption. Not considering spinning, dyeing, or finishing of the yarn, the team expect even greater energy savings when the complete life cycle is studied, which may result in a smaller amount of Scope 3 emissions in the supply chain of manufacturing, due to the material's need for a lower temperature during processing.
As Alissa Baier-Lentz, the COO and Co-Founder of Kintra Fibers stated, their solution promotes a fashion industry that is compatible with nature by using bio-based elements and inventing a biodegradable fabric from the start, for a totally circular ecosystem. Kintra manages the ecological impact of standard polyester in every stage, from manufacturing to post-usage, with the intention of providing a complete answer for sustainable fashion.