11 Jan 2023
New Ram Revolution EV Pick Up Truck Features Sustainable Interiors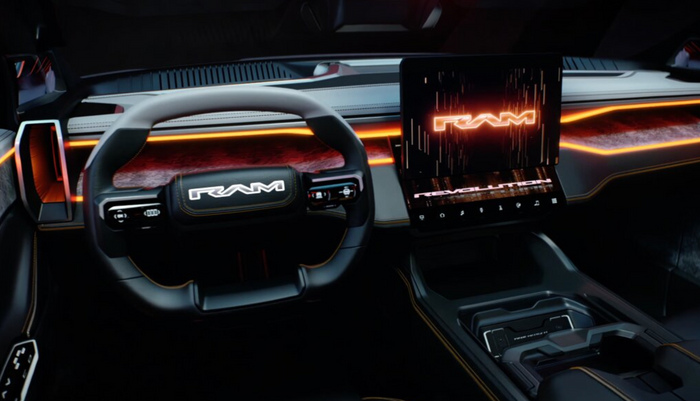 Ram's new Revolution EV pickup features unique sustainable materials for its interiors. Biobased apple trim and mesh weave with 74% post-consumer polyester recycled from water bottles adorn the interior.
For enhanced, Ram used a unique texture composed of recycled rubber and cork particles across the floor of the cabin, frunk and truck bed.
The Ram Revolution, which is due to go into production in 2024, can add up to 100 miles of range in approximately 10 minutes with 800-volt DC fast charging at up to 350 kW.