25 Jan 2023
Sumika Partners with Hexagon to Reduce Plastic Carbon for New Vehicles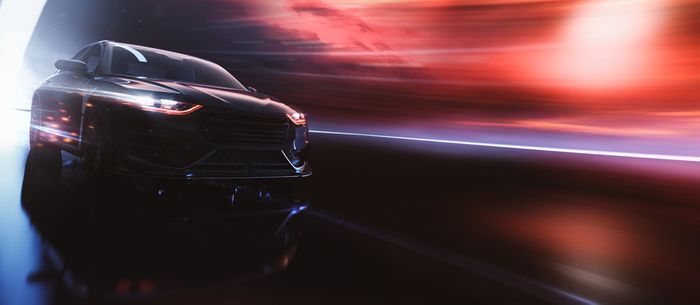 Hexagon's Manufacturing Intelligence arm and Sumika Polymer Compounds Europe (SPC Europe) have teamed up to optimise the performance of novel sustainable automotive-grade polypropylene (PP) compounds, Hexagon announced on 24 January. This enables engineers to construct components with a lower carbon footprint and better recyclability for next-generation vehicles.
SPC Europe's short glass-fibre polypropylene (GF-PP) Thermofil HP and recycled polypropylene (GF-rPP) Thermofil Circle materials leverage eco-friendly fabrication and reprocessing techniques and can offer comparable performance to existing engineering plastics while diminishing carbon footprint by up to 60%. Though the present PP parts recycling rate has risen compared to polyamides (PA), with up to 70% of those being allocated for energy recovery or disposed of in landfills, more opportunities for improvement remain. Such recycled PP compounds from Sumika are created for the circular economy to reduce plastic waste when automobiles reach the end of their life cycle.
Plastics can make up a substantial part (up to 20%) of a car's total weight, and their use is gaining prominence as metals get swapped out. As the automotive sector gravitates towards eMobility, there is a stronger demand for lightweight components to boost the energy efficiency of cars and curb the significant weight of the battery packs, all while assessing their environmental impact across the entire lifespan.
"Limited material behaviour data is a barrier to sustainable eMobility innovations because automotive engineering teams have not been able to put new materials through the rigorous virtual durability and safety tests required for automotive endorsement," said Guillaume Boisot, head of the Materials Centre of Excellence at Hexagon.
"Our unique multiscale material modelling technology accelerates the adoption of SPC Europe's ground-breaking recycled materials by making it possible for product development teams to accurately simulate a component and subject it to established automotive engineering test and validation."
"Our Thermofil short glass-fibre reinforced polypropylene compounds offer equivalent performance to traditional engineering plastics while providing a much lower carbon footprint, which makes them highly suitable to meet design challenges that sustainable eMobility brings," said Bruno Pendélio, marketing manager for SPC Europe. "Combining our efforts with Hexagon allows us to support the race towards carbon neutrality by further lightweighting our customers' automotive components, reducing physical material testing and prototyping."